---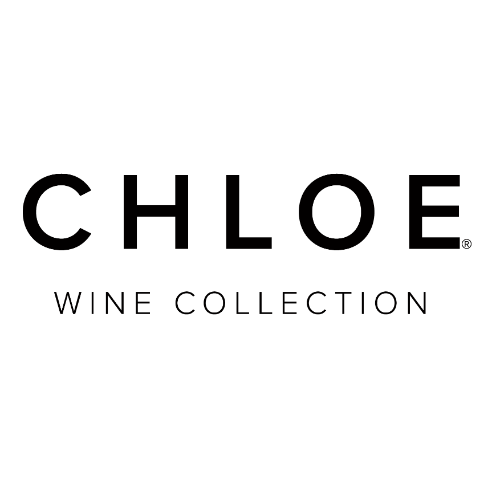 ---
Director(s): Jason & Blue
This is a 2 minute sample of a feature length documentary called Dawn Dusk. 
Dawn Dusk is a feature length documentary about Chelli Look, a Chicago-local leather bag designer who found her creative voice after forgiving her brother-in-law who murdered her sister.
Chelli Look has always been creating. When she was young it was with cardboard, cutting, gluing, crafting it into any object she could. Creation is an outlet for her, it's like she has these things inside of her that she has to release, has to create, has to make. It's how she makes herself known to the world. It's how she communicates. It's a release for her. So when her older sister Megan handmade a bag in school, Chelli latched onto this new way to create. When Megan encouraged Chelli to make a bag for herself, it lit a fire in her and Chelli taught herself to make her own bag. That fire has since driven her through her life and career as a leather bag designer. That drive was interrupted when Chelli's best friend & business partner, Renee, was killed in a car accident and then, not even a year later, Chelli received a call - Megan had been brutally murdered by Megan's husband Brian. How does one move forward after something like that? Chelli's creating took on a darker turn. She struggled. Her work was not meeting her expectations, it was not what she knew she was capable of. She couldn't find her voice. She had night terrors, woke up screaming. Sleepless, she was lost and broken. Three years later, at trial Brian was sentenced to life in prison. Chelli was trying to move on, but the experience of the trial had brought everything crashing down on her again ten-fold. During that heartache, a quiet voice came to her in her grieving, "Pray for him." She refused. For a year she refused and fought the idea of forgiveness until one day when she listened to that voice and said one prayer. That one prayer lead her to keep praying for him and she eventually chose to forgive him. In that moment there was a release. Her night terrors stopped and never came back. Her creativity began to flourish. She began to flourish.
Today, Chelli is the owner & designer of CHC a leather bag company. The fashion community has high hopes for Chelli. CHC is growing and evolving. Faith, ethics, and community drive her business model. Her bags are handmade, with USA sourced leather. Her bags are high fashion yet functional; minimal at first glance but deeply complex upon inspection. Chelli serves weekly at an organization called WINGS - a shelter for domestic violence victims, and a portion of profit from every bag goes to supporting them. WINGS hosted a gala in which Megan was honored and Chelli was the main speaker. We were there to capture it. She spoke about leaving a legacy and how Megan left behind a legacy of love. She then asked "What legacy will you leave? Will you choose to love?"
Through artistic interviews and imagery we tell Chelli's story while simultaneously showing the audience her art and her present day business. Over the course of the documentary we see her construct 5 bags from her current collection which is called Dawn Dusk. At the end of the film we will see the completed bags worn by models in a sequence we're calling a "symphony of bags & light." Through interviews with Chelli, family members, and people surrounding her in the fashion industry and in her business, we hear how she got to where she is today. While telling Chelli's story, showing her art & process, we address the question of what comes after "justice is served?" Normally the story ends with the offender being caught and going to jail, but that's not the end of the story. 
Justice doesn't end with judgement. 
Justice is a process that continues through healing & releasing. We see this by experiencing the process of Chelli creating, understanding the darkness she experienced, the light she found after choosing forgiveness, and seeing the beauty of that light & dark in her art. There is no roadmap for healing after domestic violence, for both the victim or the victim's family, but Chelli's story is one moving example.
The documentary is called Dawn Dusk because of the darkness Chelli went through and the light that she found through forgiveness, and because her current collection is called Dawn Dusk. All of the bags in the collection are named after different kinds of light like "glare" or "halo". Chelli is fascinated by light and often watches the sunrise and sunset to find inspiration. That is why one of the culminating moments of the documentary will be the "symphony of bags & light." It is at this moment where everything will tie together - the story we've been hearing of the darkness & light that Chelli went through leads to the finished bags we've been seeing Chelli create, paired with the light they were inspired by. We see the light that has shone through the darkness in a tangible way.
We have begun to weave this beautiful and captivating story of Chelli & CHC. Chelli is compelling and captivating on camera. Her story and the way she embodies strength and wisdom is inspiring. We've been so moved by her, and are honored to tell her story and share in Megan's legacy.
More about this film at: dawnduskfilm.com
A note from Blue:
Making a film that centers around a story of domestic violence has been extremely humbling, and eye opening. Though I have never experienced domestic violence, while making this film I learned that someone close to me has, and learning that gave me a greater understanding of how domestic violence affects people. The number of people who have experienced domestic violence is growing, and while raising awareness is important, the work of social justice doesn't end there, nor even after the offenders have been reprimanded. There is a great deal of healing and growth needed for those who have been victims of domestic violence. They need our support more than just monetarily or informatively, they need healing and space to become themselves again. At its core, Dawn Dusk is a story of healing, restoration, and forgiveness. It's a challenging but beautiful story and one that I believe deserves to be heard.
As a woman, I've been incredibly inspired by Chelli, in her character, her drive, and her creativity. When I watch her, it stokes the creative fire in me, and emboldens me in my business and my art. She's extremely self aware & self confident but in the most kind and compassionate way. She's the kind of woman I want to see when looking for examples of women leaders. She sets the bar for creative and entrepreneurial drive while simultaneously displaying admirable character and showing how we should all treat each other.
Beautiful
Courageous
Fascinating
Informative
Inspiring
Persuasive